Well Tank Repair & Installation Services in Southeastern Wisconsin
The average life expectancy for a submersible pump and jet pump is around 20 years. If it's time to replace your well tank, visit the water treatment experts of Muskego Pump and Plumbing! We carry a variety of well tanks to fit your well water needs. From Well-X-Trol to Wellmate, our well tank installation technicians at Muskego Pump and Plumbing offer only the highest quality well tanks and services that will last for many years.
Our well tank installation experts will inspect your well to help you determine the best brand and well pump model to benefit your plumbing system. We will provide you a free quote based on your budget and conduct the installation service quickly and flawlessly. When you're looking for quality pressure tank, water well pump or pressure tank installation done right the first time, turn to Muskego Pump and Plumbing.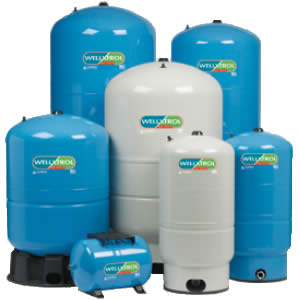 ---
Causes of Damage to your Well Tank
Common reasons for replacing well tanks would be leaks or when the tank doesn't produce enough water drawdown. Tanks also can become contaminated with sand, algae and other debris which can build up and clog the tank over time. The newer "bladder tanks" are becoming more popular due to their improved reliability and longer lifetime.
Contact the well tank experts of Muskego Pump and Plumbing today for more information about fixing, installing, or replacing your Wisconsin well tank.
Wisconsin residents mainly get water through wells. We strive to make sure well water is contaminant free and safe. Muskego Pump and Plumbing is proud to introduce Abandonment Company to our family to continue providing quality well tank installation and repair services. If you need assistance maintaining your well, turn to Muskego Pump and Plumbing. Our experts take the necessary steps to provide quality services and ensure your well is properly sealed.
Contact the well tank repair specialists at Muskego Pump and Plumbing today for high quality Well-X-Trol tanks in Southeastern Wisconsin. Call us TODAY!